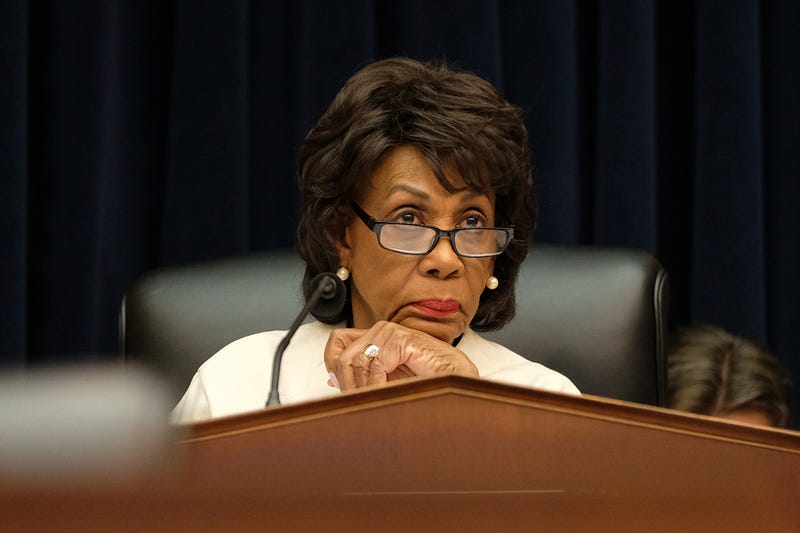 GIVE THEM.
Congresswoman Rashda Tlaib — herself a member of the bar — lets Moochin' Mnuchin know he'd better get himself an attorney (and, tacitly, that he should've taken the advice of his Yale classmates who tried to let him know to get the hayull out of the Malevolent Maladministration following the Charlottesville debacle, instead of following his apparent greed to assuming the possible status of "criminal accomplice to high crimes & misdemeanors")
Rep Pressley (who also killed it yesterday) lets him know she can see right through his spurious "rationales"
Honestly, someone needs to help me understand why the man who basically stole $1M from the Treasury of which he's supposed to be in charge to fly his Nazi-Barbie-level-tone-deaf wife to stand on top of Fort Knox and wave a raft of bills isn't already in jail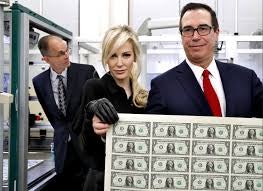 … but if nothing else, I'm wondering whether or not this internal memo contravening all the correspondence he wrote essentially trying, IMO, to be an accomplice after the fact to an arguably plausible agent of a hostile foreign government is going to do the trick:
1. There is no executive privilege that, under the terms of the relevant statute, precludes Congress from getting their eyes on those tax returns (you know the ones I'm talking about)
2. Even if there were, it certainly wouldn't apply to returns from the time period before the plausible agent of a hostile foreign government were installed in the office he now holds (i.e., POTUS)
3. Even if there might still be, the terms of the statute itself prohibit the application of such assumed privilege under this statute
4. Even if that weren't enough, the crime fraud exception to the attempted burying of relevant information under the terms of such privilege (which still wouldn't' apply, since there has been no blind trust established in flagrant violation of comparatively recent historical laws and norms and as such the tax returns in question should have nothing to do with the security of the United States to which said privilege has historically been held to apply – and in the case that they ARE relevant, it would be because the holder of such tax returns would himself be a plausible threat to that same national security, in which case a compelling state interest in piercing that privilege would automatically exist)
GIVE THEM.
Just remember, when these thieves literally raid the U.S. Treasury in their various ways that their behavior indicates they hope will continue to go undetected & undiscovered, Americans pay. WE PAY.

Whoever has friends at TBS, maybe let them know we don't appreciate them running his (terrible) movies on which he has an executive producer credit on their netwonetwork in what could plausibly be interpreted as anticipation that he might need the extra executive producer royalties to pay his legal fees.
Lock him up.