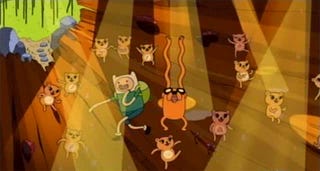 I AM SO HAPPY RIGHT NOW EVERYONE! so for anyone who has been following my sad tale of woe on GT, I am being laid off and my last day after 12 years is NEXT Thursday :( it is a devastating loss for me.
I have been on more interviews than I care for, and certainly more hurtful is the amount of final interviews, that have JUST NOT PANNED OUT. I was feeling pretty hopeless, until about 3 weeks ago when I saw a position open up at a school that I really like and respect for their work in Social Justice and equity, even though it is a very elite high school. I said what the hell and applied on a Thursday. The following day, I head back from yet another school, and it was another rejection. I was devastated. An hour later, I got an email from the school I had just applied to the day before, and I scheduled my interview for the day after Memorial day.
That Tuesday, I got ready and started my drive. Well, of course Bay Area traffic. I was late to my interview O_O but once i walked in and got a tour of the school I knew that i loved it. The interview was so much fun and the conversation with the two Directors for my department went well. The next day I sent a thank you email, and as I hit send, an email came in from them asking me back for interview #2. I took the earliest day possible, which was 2 days later. this time, i looked amazing, and was on time. I met with the head master and a dean, and felt like I knocked it out of the park.
And today...after over a year of looking, I found the BEST possible place to work for. I am making more money than I am now, and I know I will have room to educate students and supports students on issues around race, equity and justice. I am so happy, and want to thank EVERY SINGLE PERSON who has offered kind words of encouragement and support over my time on these boards. It has helped keep my spirits up.