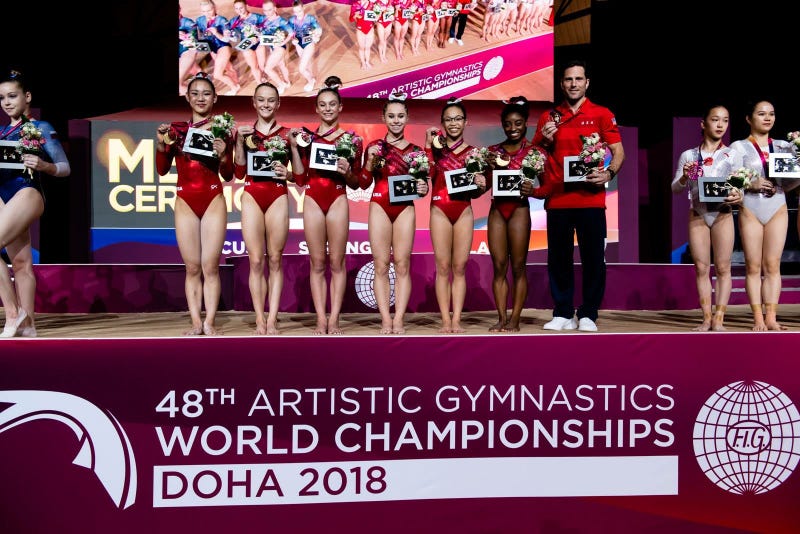 Simone Biles and the US Women's gymnastics team is in Doha, Qatar for World Championships.

Simone Biles has a kidney stone she has yet to pass which she has dubbed The Doha Pearl.
Simone Biles cannot contain her power or FIG needs to make the mat bigger. She landed out of bounds on her first pass on floor at the team final.
She still outscored everyone on the event. 14.766.
But, for real, let's hope the Doha Pearl leaves Simone before All Around on Thursday.
Congrats to the US Women, Russia (silver) and China (bronze)!